I have to say that I like this camera MUCH better than the sharp - the quality of the pictures is very good, and its so much easier to just plug the camera in to upload the pictures - a reader is unnecessary at this point.
I tried to size down the pictures to cut down on your download time, so I am hoping that I didn't lose any of the quality - but I think that you will get the idea.
Back to the Photo Gallery Index
========
First, some REALLY attractive pictures of me when I was testing the camera...notice the shirt I am wearing *g* I was cold and it was there.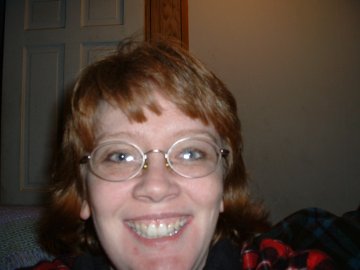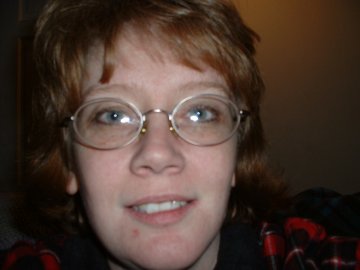 Now the pretty flowers...and they are still alive thank you.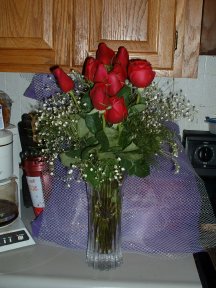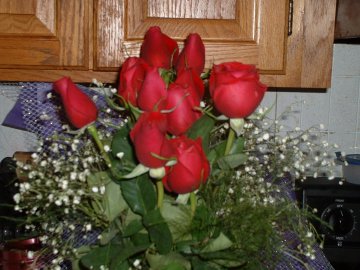 And finally your not-so-stinky puppy...she looks wonderful, smells good and her fur is all de-matted and soft! She behaved O.K. at the groomer - they said that she whined a little (normal) and pulled her feet away when they were trimming the fur on her paw and cutting her nails, but that is normal too.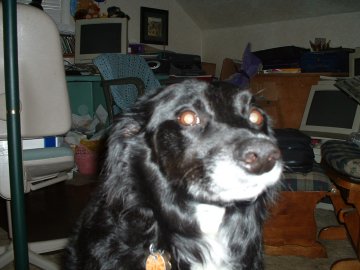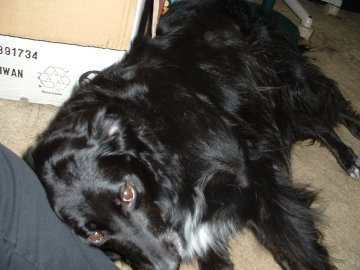 Back to the Photo Gallery Index