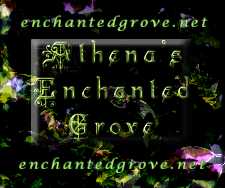 Site last updated June 24th, 2001
~*~*~*~*~*~*~*
Please be advised that the purpose of this website is for education and in the case of the artwork entertainment purposes ONLY. Absolutely no profit is being made here, and it shall remain so. Thank you.
You can reach us at our other address: http://enchantedgrove.net . Please bookmark for future use!
It is truly an amazing path we follow, ever evolving always learning...would you like to take a peek? Then all you need do is choose a link below. If you ever wish to contact us, whether it be praise criticism, or otherwise, feel free to email us at admin@enchantedgrove.net . We would truly enjoy hearing from you!
If you want to see who we are and what this site is about, CLICK HERE. for our statement of purpose (it's a short introduction really.) It will be updated as the need arises.

~~~~~~~~~~~~~~~~~~~~~~~~~~~~~
If you are interested in free graphics (wallpapers, backgrounds, material for your own digital forays), then by all means visit Ripathena's FreeForAll site. This does NOT change the restrictions on the "Elemental Creations" section - it is STILL off limits without express written permission for the artists. So be ware, if I, or anyone else sees any of those items up anywhere else, we WILL be contacting you and the artist(s) involved to see if permission was obtained.
Now.....for the Buffet Menu *G*
~~~~~~~~~~~~~~~~~~~~~~~~~